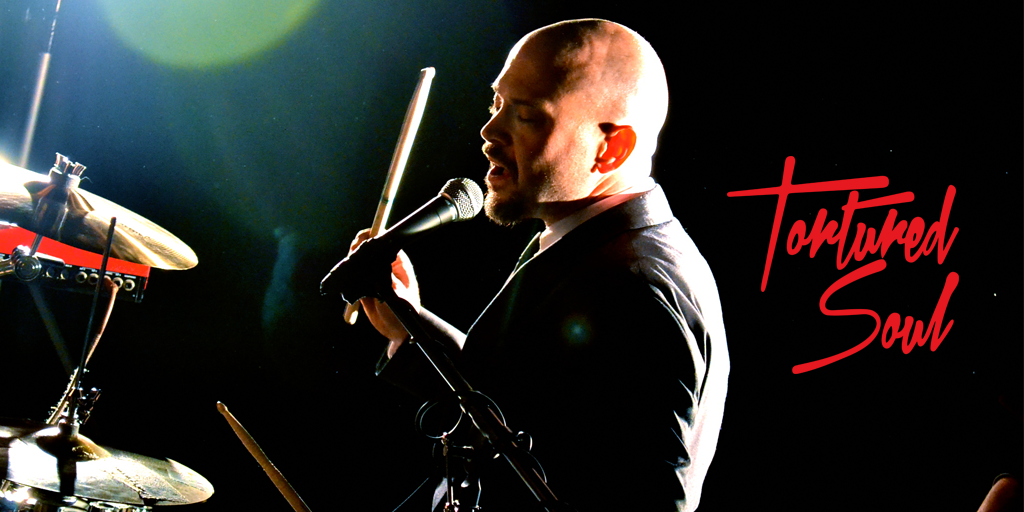 Tortured Soul (Brooklyn, Los Angeles)
"The future of house music…you have to see them live." Gilles Peterson, BBC Radio 1, UK

"Imagine your favorite house DJ as a live band, making deep house music as danceable as a classic groove, and you'll get a sense of what a Tortured Soul set is like." San Francisco Chronicle
The future is now. Tortured Soul will make you move. Tortured Soul will make you work. Tortured Soul will make you Fall In Love.
Released on October 2021 Tortured Soul's 20th Anniversary Album out now on Digital Stores!
A curated mix of fan favourites and unreleased gems, Tortured Soul presents their anniversary album to celebrate 20 years of house hits. Catalogue milestones includes 5 tracks with over 1 mil. streams each. UK PR company Mil-MGMT to service DJs and dance radio.
Available at Amazon Music: https://lnk.to/tsoul20/amazonmusic
Press Play on Deezer: https://lnk.to/tsoul20/deezer
Listen on Apple Music: https://lnk.to/tsoul20/applemusic
Discover on Spotify: https://lnk.to/tsoul20/spotify
Spin it from Traxsource: https://lnk.to/tsoul20/traxsource
Stream on YouTube Music: https://lnk.to/tsoul20/youtubemusic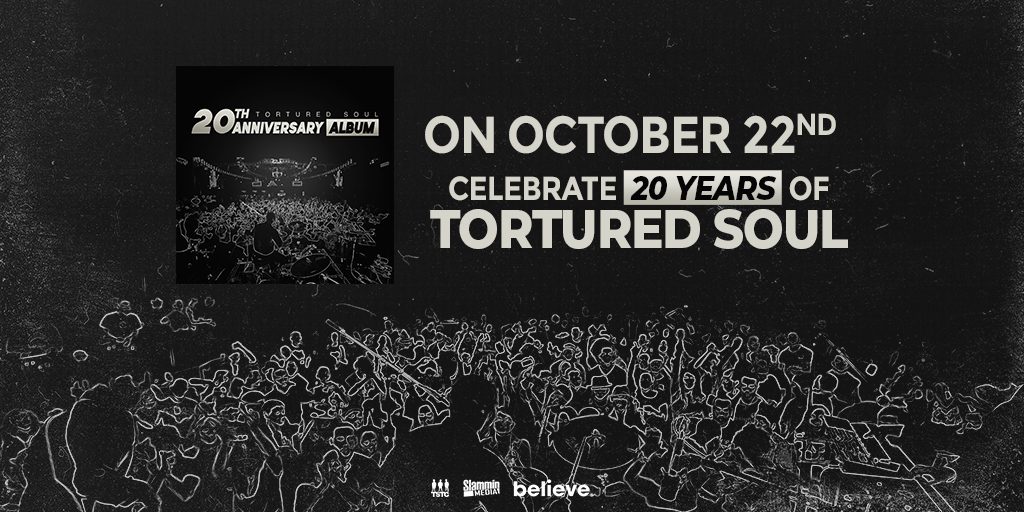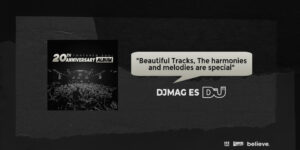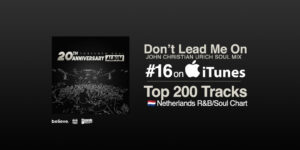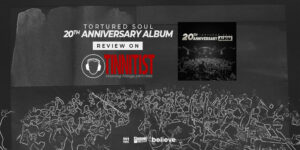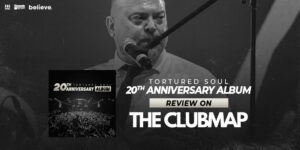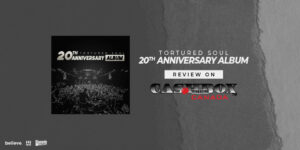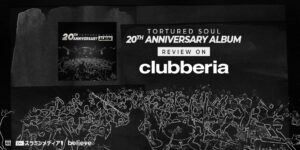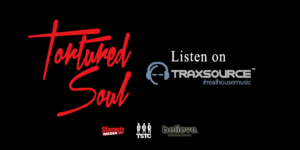 Tortured Soul's 
sets ranges from an hour to two-hour marathon performances of continuous music…much like a DJ would mix seamlessly from one record to another. Comprised of entirely original material, no set is exactly the same since many of the song transitions and tracking are improvised.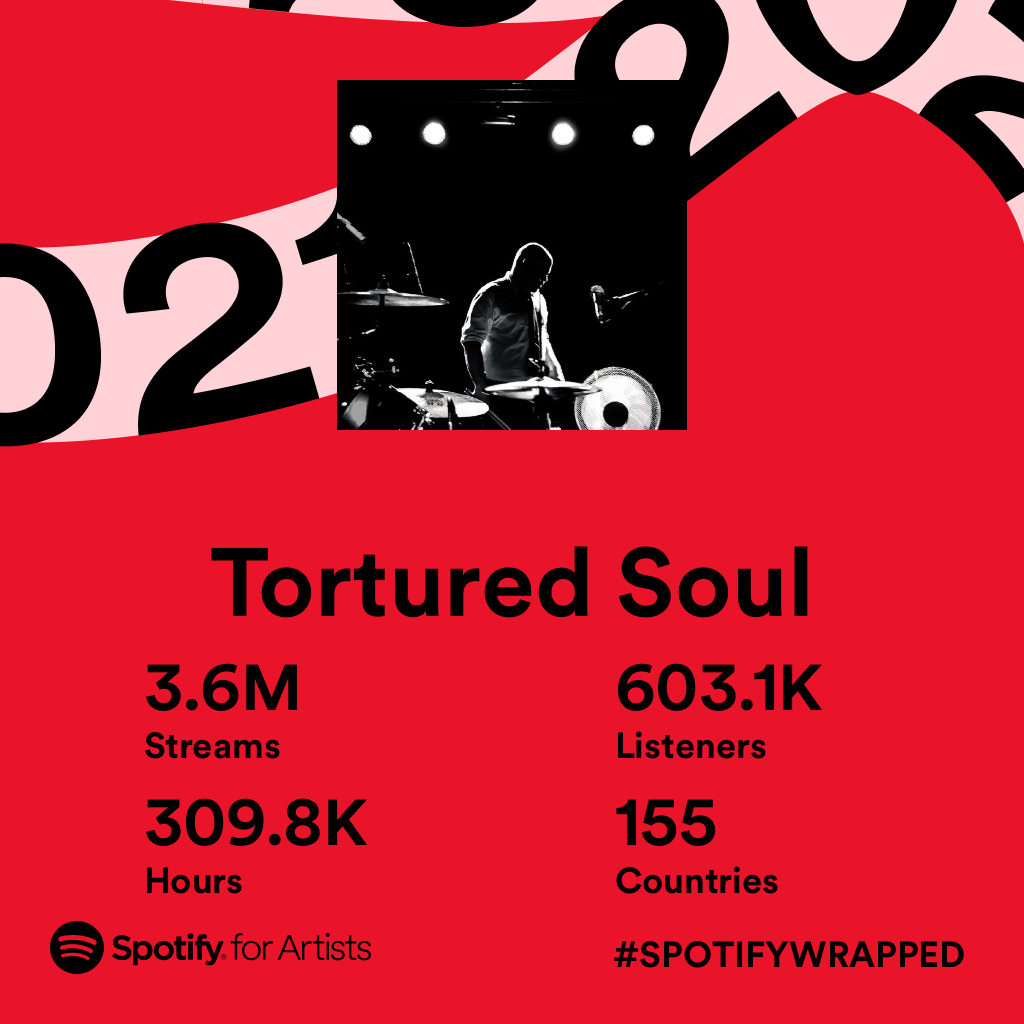 Facebook 77,000 Followers 
Twitter 34,400 Followers
Instagram 21,400  Followers
YouTube 5,540 Subscribers
Last.fm 46,300 Listeners
Songkick 12,030 Followers  All shows are Integrated to the Believe Back Stage and Spotify from Songkick.
Bands In Town 11,300 Trackers
Soundcloud 7,892 Followers


Tortured Soul is 100% LIVE modern, deep, soulful, house music freed from the DJ Booth. Influenced by the classic songcraft of Prince, Heatwave and Kool & The Gang, the members of Tortured Soul are three distinctive guys with three different backgrounds, united under a groove-centered rhythm. The band's frontman and songwriter, John-Christian Urich, can be seen simultaneously drumming and singing with effortless mastery, while bassist Jordan Scannella, and keyboardist Isamu McGregor virtuosically generate the pulsating rhythm and melodic joy.
Likened to The Roots of house music, Tortured Soul's sound is reminiscent of neo-soul groups like Jamiroquai or Brand New Heavies, while also being deeply saturated in the contemporary freshness of house purveyors like Joey Negro, Kenny Dope, Soul Clap and Disclosure.
Tortured Soul began back when John-Christian Urich was leading the seminal acid jazz outfit Cooly's Hot Box; he was looking to create a project to feature not only his songs, but his vocals. The result was his single 'Might Do Something Wrong' , which was quickly picked up by New York-based deep house label Central Park Recordings, and Tortured Soul was born. It became a staple among DJs across the globe and racked up major radio  play – climbing all the way to #1 on Kaya FM in South Africa. This early success helped jumpstart the development of a full-length disc generating more soulful house with a new cool sound that blended freewheeling New York house and classic disco beats with elements of hip-hop, salsa and Roy Ayers-styled jazz-fusion.
For 2006's debut LP Introducing Tortured Soul, the band combined their earlier singles with a few new studio additions, which moved legendary tastemaker Gilles Peterson to declare the band "the future of house music."
The follow-up album, 2009's Did You Miss Me, released on the band's own label, TSTC Records, ushered in a new wave of critical acclaim from music publications like Blues and Soul, SoulBounce, and SoulTracks who described the album as "one immaculate danceable tune after another." SoulTracks further states: "Through constant touring around the world in front of steadily growing crowds Tortured Soul has gathered a substantial following — substantial enough that it is surprising to realize that the trio's new release, Did You Miss Me?, is only its sophomore disc. And if the band's debut Introducing Tortured Soul was the ultimate balancing act, teetering between the modern soul movement and the club, the new disc jumps off the fence with an unadulterated, persistent "shut up and dance" sound."
Home To You from 2009's Did You Miss Me
 In 2012 Tortured Soul collaborated with Black Coffee, arguably the most prominent electronic music producer in Africa on the remarkable "I know Whats on Your Mind"
Released in 2015 , Hot For Your Love Tonight, burnt up dance floors with songs like the heartfelt 'I'll Be There For You', the Deep House-flavored 'Don't Lead Me On' and the seductively catchy album title cut sandwiched among some Tortured Soul recent stunners including the hot-under-the-collar 'Dirty' and the beautiful disco groove 'Can't Keep Rhythm From A Dancer' Tortured Soul shows no signs of stopping.

Released in 2017 the original mix of "U LIVE 2 FAR AWAY", written and produced by John Christian Urich, Tortured Soul's primary composer, producer, arranger, as well as, vocalist and drummer, has the timeless song structure, signature hooky vocals, smooth rhodes, and tight bass that is classic Tortured Soul….but by slowing down to a nu disco tempo, Tortured Soul steers a little left of house and straight towards funk with this super catchy release that has them doubling down on their promise to get the girl.
Released in 2017 more remixes of the new single "U LIVE 2 FAR AWAY" new remixes by Ron Trent, Cornelius Mashilane, and John Christian Urich.
Released in 2020 Tortured Soul joined forces with Lisa Shaw for their deep house love duet "I Wish You Were Here", that has Lisa Shaw and John Christian Urich sweetly serenading each other with reassurance that a blissful time is in store once they are reunited! Despite having been in the deep house music scene simultaneously for years, this marks the first time Tortured Soul and Lisa Shaw have collaborated.
More acclaim for Tortured Soul:
"Sounds like [something] I'd wake up to on a Saturday morning when the sun is coming through the window…There aren't enough people [like this] singing about love and honesty." – Lenny Kravitz in Vibe Magazine
"Uber-soulful…the dance floor filled up instantly as Christian, Ethan and Jason collectively thrilled the soul-seekers." – Urb Magazine
"Tortured Soul…create blissed-out tracks that curl around your head like cigarette smoke." – XLR8R
"Three New York City musicians are challenging the idea that dance music is just for baby-faced adrenaline junkies…" – Denver Post
"Tortured Soul are one of the few live house bands who can get crowds out of the stand-around-and-watch mode and up and dancing." – NOW Magazine, Toronto
"…the best – and also the best-received act…These guys should think about coming back to Indonesia at a later date, they could clean up." – Jakarta Post, Jakarta, Indonesia "One of NYC's best kept secrets" – Rhythmism.com
Discography
LP's:
Did You Miss Me (2009 TSTC Records)
Introducing Tortured Soul (2005 Purpose Records / 2006 R2 Records)
Undercover Remixes (2013 TSTC records)
Hot For Your Love Tonight (2015 TSTC Records)
Remixes Japan Edition (2021 TSTC Records)
20th Anniversary Album (2021 TSTC Records)
EP's:
"In Transit EP" (2008 TSTC Records)
12" Singles:
I Might Do Something Wrong (2001 Central Park Recordings)
When You Find Your Love (2001 Central Park Recordings)
How's Your Life (2002 Central Park Recordings)
Fall In Love (2002 Central Park Recordings)
Enjoy It Now (2004 Lifeline Records)
Fall In Love Erik Kupper mixes (2004 Central Park Recordings)
Enjoy It Now (2004 Lifeline Records)
Fall In Love Erik Kupper mixes (2004 Central Park Recordings)
Don't Hold Me Down (2006 R2 Records)
Why/ Fall In Love (2007 Delicious Vinyl)
Your Dream is My Dream (2008 Coco Soul Recordings)
In My Fantasy (2009 TSTC Records / Wonderwax Records)
Another Lover (2009 TSTC Records /Dome Records)
Home to you ( 2010 TSTC Records / Dome Records)
I Know What's On Your Mind (2013 TSTC Records/Soulistic Records)
Dirty (2013 TSTC records)
Can't Keep Rhythm From A Dancer (2015 TSTC Records / Dome Records)
Makin Me Better (2016 TSTC Music/ Believe/Slammin Media)
U Live 2 Far Away (2017 TSTC Music /Believe/ Slammin Media)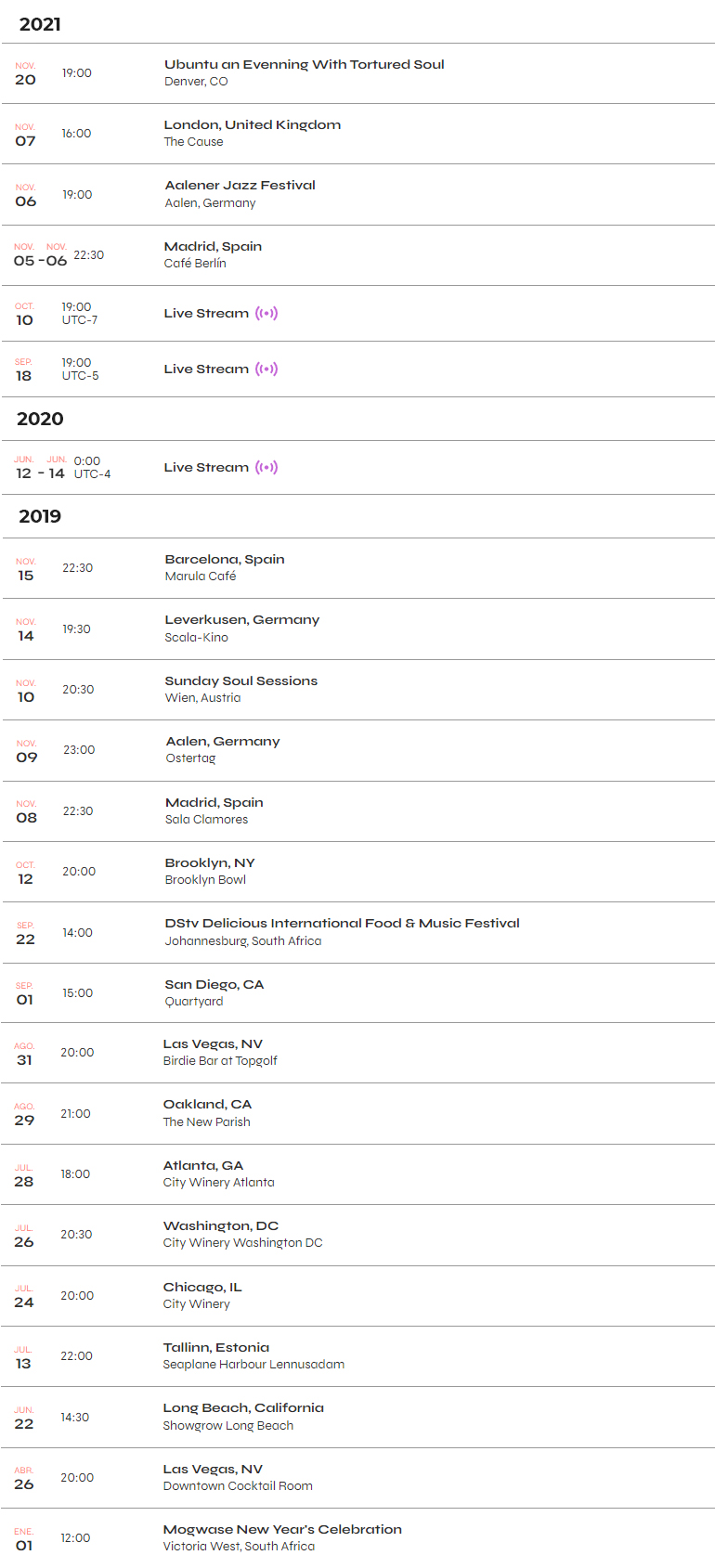 Tortured Soul toured extensively between 2018 and 2021 with well over 300 dates.  If you are interested in that information, please let us know.